Jule is a wonderful guide. She was very personable and enthusiastic about giving us a great customized experience to suit our varied tastes. We would definitely embark on another tour with her.

— Jyotsna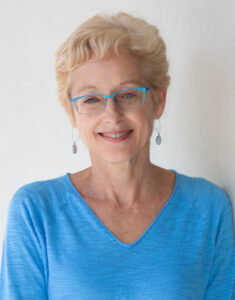 I have dabbled in art since I was young and enjoyed art classes at The Museum of Fine Arts in Boston. I was very young but knew I was in a hallowed place. The only thing I didn't appreciate, was a photographer from the daily paper capturing my zeal—cutting a collage with my tongue hanging out! I have a keen sense of the aesthetic and have dabbled in various mediums, but still don't consider myself an artist. I do feel passionate about connecting with artists and enjoy sharing what I have learned about art. 
I've studied art, taken art tours around the world, and visited many famous museums and galleries. More recently I was trained by two first-class Florida art museums as a tour guide. I'm an avid traveler, an Airbnb host, and frequent home exchanger. I have a passion for home and garden design.