Jule is a wonderful guide. She was very personable and enthusiastic about giving us a great customized experience to suit our varied tastes. We would definitely embark on another tour with her.

— Jyotsna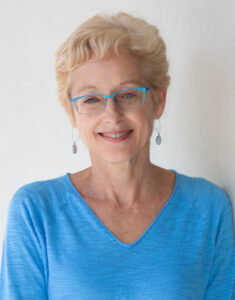 I enjoyed a forty-year career raising millions for global charities. My work took me around the world to meet farmers, artisans, entrepreneurs and leaders fighting poverty. To meet with donors and funders, I was fortunate to visit almost every state in the U.S. While traveling around each each state, I made it a point to visit local art museums and galleries. While in Asia and Central America I went on art tours, and was simply fascinated by the art tours I went on. So much so, that I was inspired to start my own art tour company when I moved to Saint Augustine.
As many locals and tourists appreciate, my city is loaded with creatives! Our long and complex history is reflected in our rich architecture and public art. Naturally, artists are drawn here and museums and galleries abound. So much is happening in the virtual art world, that I made it my mission to create unique art tours. I create tours customized to your interests. And with most of my tours, I lead live conversations with local artists, and we leave inspired to either learn more, buy art or start creating in a new way.
In 2019 I started volunteering at several local museums, and I continue to serve as a tour guide at our best regional art museum—The Cummer Museum and Gardens in Jacksonville, Florida. https://www.cummermuseum.org
My clients frequently ask if I am an artist. I have a hard time answering because while I have always dabbled and have worked in every medium, I don't make my living creating art. I do have a strong design sense, and I have transformed more than ten houses with remodeling, interior design and new gardens. Are these home arts an art form?
My education has included many classes in all art mediums, extensive art history and several advanced degrees social work and business which helped me alot in my career. My biggest source of learning today is from collectors who lend their art to museums, professional staff of museums and galleries, and of course artists! Since I was five and studied at the Museum of Fine Arts in Boston, I have enjoyed talking about art. I have knowledge to share, but what I love about my tours is that tour participants also have a great deal to share. You can expect a Jule's Art Tour to be interactive and memorable.